Name
Crabbet %

54,6875

By
Out of
By
Garizim
Born

2009-04-20

Bred by

Gunilla Kjellén

Sex
Color

Bay

Owner
Gunilla Kjellén
Registrations

FA196/09
Showrecords
When his mother was shown at premiering (2009-07-14) and got 40p (8-8-7-8-9) and also did a well performed driving test El Qatar was judged as well.
He got First class with 38 points (8-8-6-8-8) a real nice foal.
Fotos/Copyright: Gunilla Kjellén.
Summer of 2012 El Qatar has been broken to ride and been a "driving pony" ... but the "pony" is BIG - 157cm already!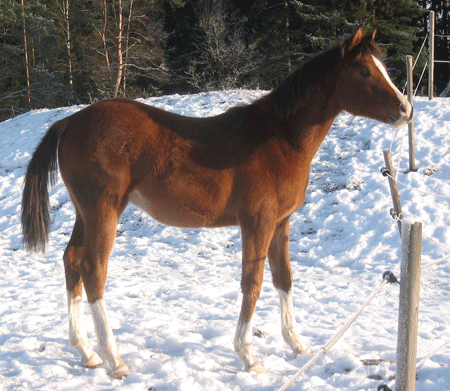 El Qatar dec 2009.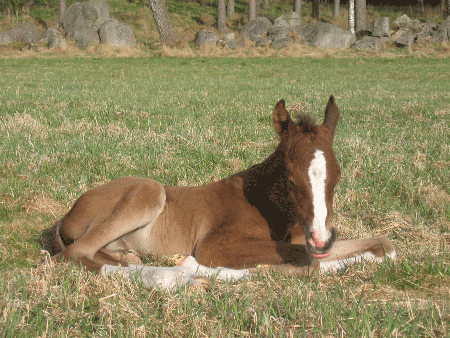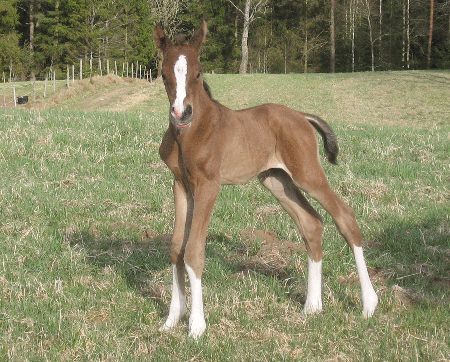 El Qatar same day he was born, 2009-04-20.
Photos/Copyright Gunilla Kjellén.