Name
Crabbet %
85,44
By
Out of
By
Red Baron
Born

2004

Bred by

Iréne Andersson, Sweden

Sex

Mare

Color

Chestnut

Owner
Gunilla Kjellén, Sweden
Registrations

FA 126/04
Showrecords
Endurance race: 1150 km until December 2015. Results here.
Grade prem B (2009-07-14) with first class (8-8-7-8-9=40p) and driving test well performed. Her colt foal (by Elcatero), El Qatar, was shown at the same time and got first class (38 points)!
Offsprings

Born
Name
Reg.no.
Crabbet %
By/Out of
Color
Sex
Bred by
2009
El Qatar
FA196/09
53,66
Elcatero
bay
colt
Gunilla Kjellén, Sweden
Photos
Golden Question/Lovisa Kjellén at endurance race 2011-05-07,
Hökensås CR50 km.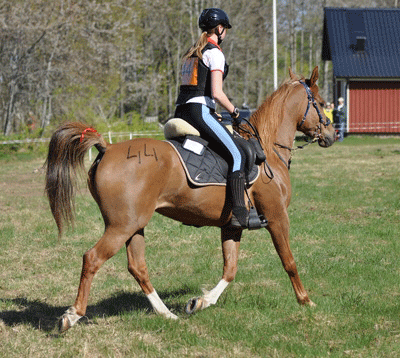 Golden Question (Qaisa)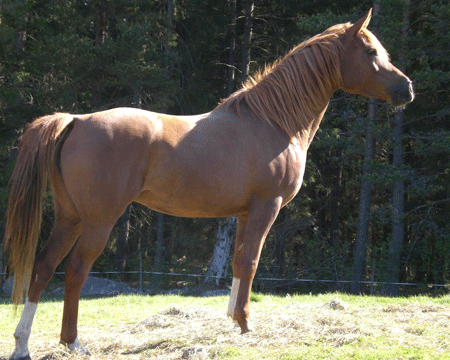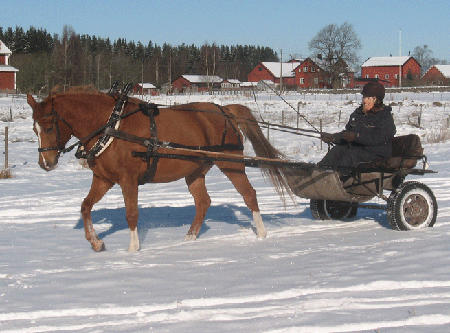 Photo/Copyright: Gunilla Kjellén